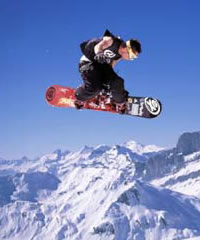 The SO's been in the UK and the days are getting shorter, it feels like I should just hiberate. Oh, that sounds so good right now!
Life's good, slightly strange and surreal (isn't that redundant?) and I wrote this for my workshop class. Hope it sings (at least a little.)
Jason was ESPN2's prime audience. Into heli-skiing, rock-climbing, extreme anything that involved creative facial hair, sports drinks and male-bonding. I invited him to go hiking with me, we got rained out and he ended up heading back to my apartment for what became a romantic interlude of sorts. I think Jason would have called it "messing around." I imagine he still does.

We broke up (could I even call it that after the four months we absentmindedly saw each other all of eight times?) because some sports-loving girl-Jason gave him the time of day and he wanted to date her. While multi-person dating isn't a bad thing, I didn't like the idea of anyone exchanging bodily fluids with me exchanging them with anyone else. He was on his own.

There's more, but you get the gist.
A new freelance assignment, but I'm really gearing down for December/January when I can do more. Wish me luck!